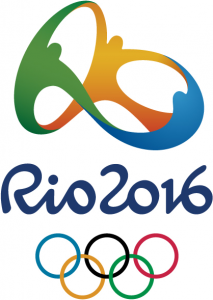 The 2016 Olympic Games are scheduled to begin in a little over 400 days. That is 400 days to complete venues. 400 days to build infrastructure. 400 to prepare to invite the world to the 2016 Olympic Games. The sad reality is that Rio is not ready.
In May, Reuters ran a piece on the readiness of Rio:
Rio has only 10% of 56 Olympic Construction, overlay and energy projects are finished. This is in contrast with 80% for the 2012 London Olympic games
State-run Oil Company Petrobras is embroiled in a corruption scandal, which has implicated several construction firms delivering Olympic Projects, is adding to the possibility of delays.
Deodoro – The second largest cluster of Olympic Venues located west of Rio where 11 sports including equestrian, BMX Biking, and kayaking will take place is completely unfinished
Deodoro has limited construction going on – mostly scaffolding about two stories high but nothing else.
Contracts have yet to be tendered to build the beach volleyball stadium on the sands of Copacabana
Guanabara bay – where sailing is suppose to be held – is a complete health hazard. The promises to clean the bay will not be cleaned in time.
Temporary venues for rugby and mountain biking have not been selected.
Power contracts have not been awarded yet. London awarded them in 20 months before the London games began. There are less than 14 months left before the Rio games begin.
Even Senior International Olympic Committee official John Coates commented that Rio's readiness for the Olympics are the "worst I have experienced"
It is safe to say Rio is no where near ready, and we're getting to a point where we're nearing a level of incompleteness similar to Sochi.
The Case for Los Angeles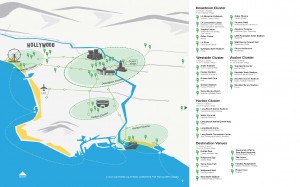 Los Angeles last held the Olympics in 1984. Despite the passage of time between 1984 and 2015, much of the venues have since has been refurbished, modernized, maintained, or replaced. Unlike the venues of the 2004, 2008, and 2012 Olympic games, they still exist and are actively being used in one capacity or another.
In fact, Los Angeles may be one of the very few cities that can adequately be ready in the compressed timeframe of a little over a year. With its recent 2024 bid, arguably, 95% of the plans of where sports should be held are complete. There are a few exceptions as some venues proposed in the 2024 plan are not remotely ready (example: Farmer's Field)
Proposed 2016 Venues (Adapted from the 2024 Plans)
LA Memorial Coliseum – (Opening Ceremonies, Closing Ceremonies, Track and Field)
LA Convention Center – (Badminton, Gym – Rhythmics, Gym – Trampoline, Table Tennis)
Staples Center – (Volleyball Finals – Indoor, Gymnastic Artistic)
Galen Center – (Basketball)
LA River – (Canoe/Kayak Slaom
Uytengsu Swim Stadium – (Diving)
Microsoft Theatre aka Nokia Theatre – (Fencing – Finals)
Aquatics Center – (Swimming, Sync, Swimming)
LA 84 Foundation Swim Stadium – (Water Polo)
Walt Disney Concert Hall – (Taekwondo Finals)
Shrine Auditorium – (Weightlifting)
Drake Stadium – (Archery, Cycling – BMX)
Pauley Pavilion – (Basketball Prelims 2)
Rivieria Golf Club – (Golf)
Corsair Stadium – (Field Hockey)
Santa Monica Beach – (Triathlon, Volleyball – Beach)
Velo Sports Center – (Cycling – Track)
StubHub Track Stadium – (Field Hockey)
StubHub Soccer Stadium – (Rugby, Football)
StubHub Tennis Stadium – (Tennis)
Long Beach Marine Stadium – (Canoe/Kayak Spring, Rowing)
Walter Pyramid – (Handball)
Long Beach Marina/Queen Mary – (Sailing)
Long Beach Arena – (Handball)
Long Beach Convention Center – (Judo, Taekwondo, Wrestling)
Griffith Park – (Cycling – Mountain Bike)
Hollywood Sign – (Cycling – Road)
Santa Anita Park – (Equestrian)
Hollywood Blvd – (Fencing)
Rose Bowl Stadium – (Football Finals and Prelims)
Qualcomm, AT&T, Sam Boyd Stadiums – Football Prelims 3, 4,& 5)
The Forum – (Volleyball – Indoor)
Fairplex Fairgrounds – (Modern Pentathlon, Shooting)
Rodeo Drive – (Triathlon)
Possible other venues that could be used that was not proposed for 2024:
Dodgers Stadium
Angels Stadium of Anaheim
Honda Center for Basketball or Boxing
Anaheim Convention Center (Used in 1984 Olympics)
Ontario Convention Center
Mount San Antonio College
California State Polytechnic University Pomona
California State Dominguez Hills (Used in 1984 Olympics)
California State Fullerton (Used in 1984 Olympics)
East Los Angeles College (Used in 1984 Olympics)
Despite not having Farmer's Field to host basketball, Los Angeles has a huge amount of additional venues capable of hosting any number of additional sporting events. All these facilities are actively being maintained and used.
If anything, the possibilities of being ready in a short amount of time is realistic. The money being invested into Rio could be invested into Los Angeles in building out mass transit for the residents of Los Angeles as a thank you for saving the games.
Let's face it. Los Angeles is more ready than Rio, and it isn't even trying. International Olympic Committee, it is time to face the reality that Rio isn't ready. No amount of money we throw at it will have it ready in time. Let's save face for the Olympic Games. Let's move the games to Los Angeles.
Athlete's health and safety are in jeopardy. The reputation of the Olympic Games are at risk. It is time to accept the fact that we need to execute Plan B, and Los Angeles may be the only real city that wants the Olympics and is ready for the 2016 Olympics.